You can watch me debate with Jaron Lanier Google Glass on BBC here. Fast forward to 35:00 to see the segment. Thanks Rory Cellan-Jones.

Unfortunately you can only watch this in the UK. Anyone know a way to watch this elsewhere?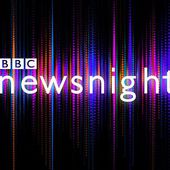 www.bbc.co.uk
Including protests in Turkey, Labour's economic policy and technology you can wear.
http://www.bbc.co.uk/iplayer/episode/b02m9zwl/Newsnight_03_06_2013/