I've collected 480 articles about futuristic tech into this Flipboard magazine. You need an iOS or Android app from Flipboard to read this.

But it is where I am putting anything futuristic. Hope you are enjoying my magazines (I have eight of them so far).

This one used to be called "the Age of Context." Mike McCue love what you are doing, can't wait to see this on the Web later this year.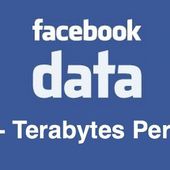 flip.it
New tech, collected by Rackspace's Startup Liaison Officer Robert Scoble, that we're collecting for the "Age of Context," a book coming in October 2013.