Robert Scoble - Google+ - Lifelogging pioneer shows us a new social "safe" If you…
Facebook freaks, pay attention to this:

Lifelogging pioneer (founder of Computer History Museum) Gordon Bell shows me SocialSafe.

What does that do? Backs up your Facebook and other social media and makes it more useful.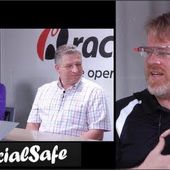 Robert Scoble - Google+ - Lifelogging pioneer shows us a new social "safe" If you…
plus.google.com
Lifelogging pioneer shows us a new social "safe" If you are like Scoble you leave parts of your life in different places. Some goes in Facebook. Other…